"Dr. Menick's new book will be the unimpeachable standard reference work ...
Surgeons who close facial defects from any cause will find this new reference work invaluable."
WHY THIS BOOK IS INDISPENSIBLE TO ANY SURGEON WHO CLOSES FACIAL DEFECTS
All defects have one thing in common: They vary.
Unfortunately, training and experience – no matter how good – do not gift us with adequate solutions to every conceivable defect or problem that may arise.
But there is something that is 100% reliable: The Normal. 
The Normal never changes.
It is the perpetual goal of aesthetic reconstruction – and its guiding star.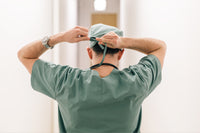 THE PLIGHT OF THE RECONSTRUCTIVE SURGEON:

In the quest to achieve beautiful results, the path to restoring The Normal is often obscure and difficult to navigate.
So, how can you set yourself up to achieve consistently favorable results when you're faced with consistently challenging and variable defects?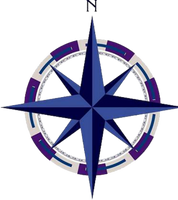 THE ANSWER = PRINCIPLES
Principles – applicable to any and all defects – are pivotal to plotting your course.
Without them, the risk of getting lost and overwhelmed is high.
With them, you are always in the driver's seat, confidently steering in the direction of your desired destination.

"The real value lies in their truths — from which answers can be derived, by logic, for any variety of problems — rather than depending on memorized blueprints, which may not be accurately recalled or, if so, may not be applicable."

THE ULTIMATE ROADMAP FOR AESTHETIC FACIAL AND NASAL RECONSTRUCTION
Principles + lessons from 35 years of concentrated experience
The path to functional and aesthetic reconstructions becomes clearer when an understanding of fundamental principles is supplemented with the wisdom of those who have successfully ventured this way before.
Aesthetic Nasal Reconstruction Principles and Practice gives you unprecedented access to the mistakes, lessons, thought processes, and techniques of world-renowned expert Frederick J. Menick, M.D.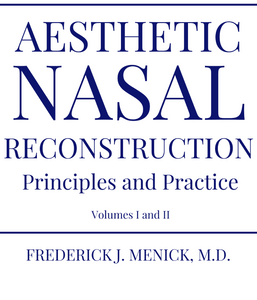 In 1,500+ pages and 6,500+ images, AESTHETIC NASAL RECONSTRUCTION PRINCIPLES AND PRACTICE reveals everything you need to know in order to:
✔  Know The Normal to determine exactly what is missing and how to replace it.

✔  Analyze a defect and create an end-to-end plan, including timing, stages, donors, and procedures.
✔  Practice a principled approach to repair any defect – regardless of site, size, outline, depth, or adjacent injury.
✔  Recalibrate when necessary to deal with complications, revisions, and even complete failures.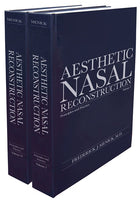 MASTER THESE VOLUMES AND PRODUCE EXCELLENT RESULTS
Success in aesthetic nasal reconstruction involves no secrets, magic bullets, or sleight of hand.
True mastery is quite simply conjured up with a concoction of:
   –  dedicated and continuous study
   –  careful and purposeful preparation
   –  a willingness to stay the course, evaluate progress, and pivot as necessary


Complex problems are solved by thinking as much they are by doing (if not more so).
This book teaches you Dr. Menick's step-by-step process for analyzing any defect and formulating a solid approach to reconstruction.
Apply the lessons you learn in this book (as well as your own operating room), and you will accomplish great things – both for yourself and your patients.
LEARN MORE ABOUT THE BOOK
WHAT SURGEONS ARE SAYING ABOUT DR. MENICK'S NEW BOOK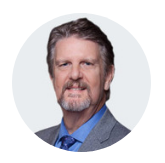 Richard E. Davis, M.D., F.A.C.S.
This magnificent and richly illustrated two-volume text establishes the new gold standard for complex nasal reconstruction. 

As a long time disciple of the Menick reconstructive school, I heartily recommend this work as a must-have for any serious practitioner of reconstructive nasal surgery.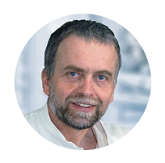 Prof. Dr. med Dr. h.c. Wolfgang Gubisch
It is a great pleasure for me to have access to these unique books, including all of the concepts and strategies that enable Dr. Menick to achieve such outstanding results. 
I am deeply convinced that Aesthetic Nasal Reconstruction Principles and Practice is the Bible for all who are working in this field.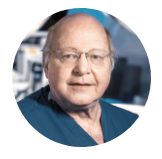 Paul N. Manson, M.D.
Many parts of this book should be studied by all those in training or in practice in plastic surgery...

These principles and the author's philosophy should be required reading for all of us seeking to perfect and improve our abilities to reconstruct challenging defects of the face. 
(from his review in Craniomaxillofacial Trauma & Reconstruction)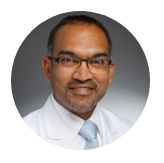 Sachin S. Pawar, M.D.
This 2-volume treatise should be considered an essential resource for any surgeon who performs facial reconstruction.

The invaluable knowledge and passion that Dr. Menick shares through this text will inspire readers to strive for the best aesthetic and functional nasal reconstruction outcomes for our patients.

(from his review in JAMA Facial Plastic Surgery)
ABOUT THE AUTHOR
Frederick J. Menick M.D. is known as the world's foremost expert in nasal reconstruction.
Described by his peers as the finest nose-maker in the history of medicine, Dr. Fred Menick has developed a pioneering approach to aesthetic nasal reconstruction, informed by 35 years of clinical practice and reinforced by time-tested principles.
LEARN MORE ABOUT DR. FRED MENICK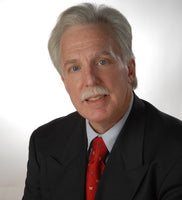 "Because of the inherent limitations in surgically creating detailed body parts, few surgeons have been able to aesthetically reconstruct the missing nose.

BY FOLLOWING HIS PASSION FOR NASAL RECONSTRUCTION, FRED MENICK HAS BECOME THE BEST IN THE HISTORY OF MEDICINE...

I once asked Ralph Millard to interpret the Latin words on the crest of his stationery. He explained to me 'Always striving for perfection, never quite achieving it.'

Fred Menick is getting close, and his amazing work reminds us that the heritage of the past is indeed the seed that brings forth the harvest of the future."

– Burt Brent, M.D.